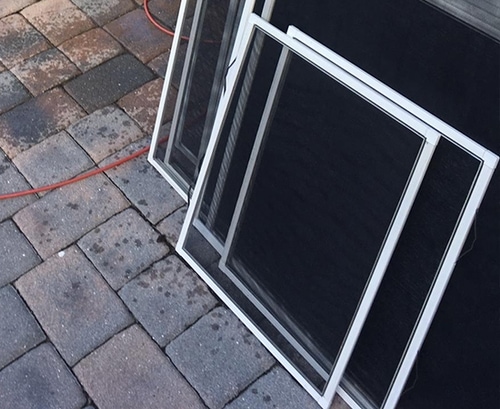 Pressure Washing
Pressure Washing Professionals
YOU SEE IT. GLARINGLY. CONSTANTLY. Every time you walk the dog. Bring groceries in from the car. Play with the kids in the yard. When you barbecue.
Remember when that deck or patio was shiny and new, and had that 'just built' look to it? The sidewalk and driveway had that grey, pale clean look to it? Now look at it. We can all agree that it looks a lot different now. It's probably safe to assume that there's green algae growing all over it. Rubber and tar from your car. Cooking grease from the grill. Tree sap. Mildew. Need we go on?
Why don't you let us bring out our handy-dandy pressure-washer and restore your desired surface to its former glory? Whether it's a sidewalk, driveway, deck, siding, it doesn't matter.
Whether you're off to bathe the dog, binge-watch Netflix, or even just dominate the gaming community on your phone, you can do it with the peace of mind that we will do our very best to leave you satisfied when the job is done!
Client Testimonials
"Scott is a true professional. Efficient, timely, great communication and always willing to lend a helping hand. The service he provides through Above & Beyond is exceptional; truly a cut-above-the-rest. My windows are sparkling after the service he provides."

AJ VICTORIA IN BOSTON, MA
Contact Us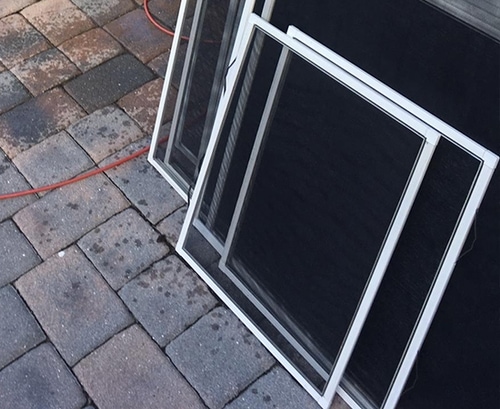 Under Pressure
Every property requires exterior maintenance at regular intervals to maintain its condition and curb appeal. This means giving consideration to the elements and the traffic that is unique to each property. We provide safe and thorough pressure washing services to all of the Boston Metro Area. We understand the importance of cleanliness to our commercial client's image as well as the value our residential customers put into their home. We will we leave your property in better shape than when we arrived. We will do so with a consideration for your time, your property and your visitors. Our work is guaranteed to be above the standards of our competition and beyond your expectations.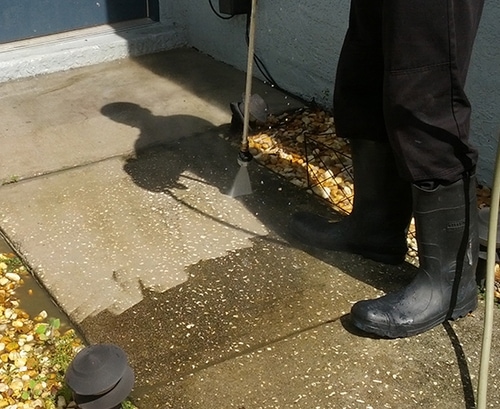 Does it Need Pressure?
Pressure washers have many applications but not all surface cleaning requires the use of pressure. Cleaning concrete: walk-ways, decks, patios, pool decks, driveways and perhaps fences or concrete walls often require pressure to remove dirt under the surface. However, the pressure washing of siding, painted surfaces or roofs with pressure can lead to damage or unwanted results. We use pressure when the job requires it. We also use soft-washing methods to clean building exteriors perhaps following up with light pressure to rinse rather than to clean. Make sure your next cleaning company considers the condition, the surroundings and the material before pressure washing surfaces other than concrete.